Breaking...drop that stale bagel you're currently shoving in your facehole: Goddess Eternal Angelica Huston has expressed her desire to be a part of Downton Abbey. If the Television Gods don't make this happen, I vow to rebel and make The Paradise my No.1 PBS Period Drama. Blamo!
Here's what she says:
"I was raised in Ireland and England so I could pop into a part … Somebody like the Countess Markievicz (an Irish rebel), who they mentioned last season. Maybe I could make a guest appearance."
Angelica Huston as a COUNTESS MARKIEVICZ?! DID I JUST DIE.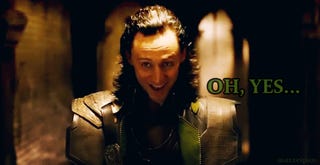 SERIOUSLY. Seriously. Julian Fellows. Make the call. Make dreams come true.
(via Vulture)